Paris Bakery is located in beautiful downtown Monterey, California, just steps from the Monterey Bay, Cannery Row, and other world-class attractions.
Monterey Hours:
6:00 am - 6:00 pm, Monday through Saturday.
6:30 am - 4:30 pm. Sunday.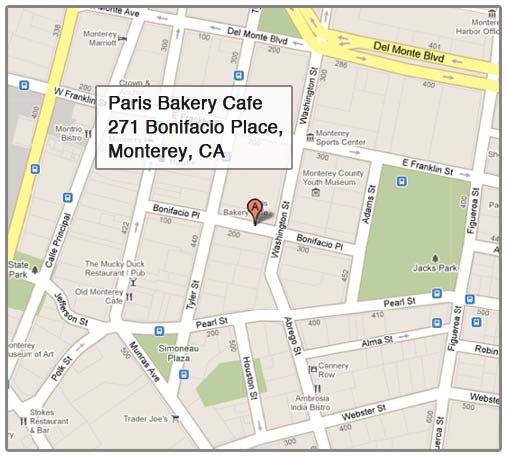 A wholesale/retail store, catering primarily to the wholesale market, is located in Seaside, California, at 1232 Broadway Avenue.
Seaside Hours:
7:00 am 3:00 pm, Monday through Friday.
7:00 am - 1:00 pm, Saturday and Sunday.